Government/Legislative Experience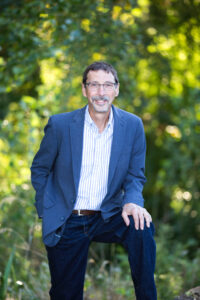 State Regulatory Policy and Legislative Work:  Director for the largest consumer protection and regulatory agency in Oregon state government. Agency regulatory scope includes insurance, financial services, occupational health and safety, workers' compensation, the health insurance marketplace, and building codes. Member of the Governor's health policy team.  Member of the international committee of the IAIABC, the international organization of workers' compensation agencies. 
Executive sponsor for the Oregon Workers' Compensation Division's Modernization Program, a comprehensive overhaul of the division's business and technology processes. Worked with the state's Enterprise Information Systems (EIS) Office, the Legislative Fiscal Office, and legislative committees to fully implement a $11-12 million system upgrade.
Congress: Supervised the district congressional office and state operations. Duties included managing constituent services, outreach to organizations and businesses, and developing strategies on federal issues.
Government Relations:  Represented individuals, organizations, and businesses before federal, state, and local legislative bodies on a wide range of subjects, including: landlord/tenant, consumer, environmental, land use, health care, budget, and community development.
Directed all legislative activities for the Oregon Department of Consumer and Business Services, providing advice to the agency director and the Governor's office on policy and legislative issues, and assisting agency divisions with communications to legislators and stakeholders. 
Judiciary: Chaired on four separate occasions a judicial selection advisory committee for federal district court judge for the District of Oregon. Recommendations are sent to Oregon's senior United States Senator, who forwards recommendations to the President. Duties included insuring diversity on the committee, coordinating the screening and selection for candidate interviews, and managing the recommendation process.
Election Oversight: Served as a delegate to the National Democratic Institute's international observation mission to Tunisia's October, 2014 legislative elections, the country's first election after the adoption of the constitution.
Served on the legal team monitoring the first mail-in ballot election in the country for United States Senate. Served on the legal team monitoring poll activities for the 2008 Presidential Election.
Administrative Experience
Department of Consumer and Business Services Agency Director: Managed a multimillion-dollar agency with approximately 1000 employees. Manage an executive team of administrators and deputy administrators of six divisions. Member of the Governor's Executive Leadership Team. Present reports to the legislature on policy, budget and administrative issues.
Workers' Compensation Administrator:  Directed and managed the activities of Oregon's worker's compensation division, the state's regulator of the workers' compensation system.  Was responsible for the overall direction, policy, and administration of the division.  Managed a program of 175 workers' compensation division staff.  Member of the executive team of the Department of Consumer and Business Services, the state's largest consumer protection and regulatory agency.
State Insurance Commissioner: Directed and managed the activities of the state insurance regulatory body. Responsible for overall direction, policy and administration of the Oregon Insurance Division in all aspects of insurance, including health, life, property/casualty, and annuities. Managed a program of 100 insurance division staff.
Legal Services Director: Responsible for administration of agency of 35-40 staff providing free legal services to the poor. Developed and implemented program policies. Ensured program compliance with federal regulations. Secured operating funds. Managed the agency's $1.4 million budget. Evaluated program and personnel performance. Maintained constructive relationship with funding sources, bar associations, and governmental bodies. Maintained labor relations, including negotiating two collective bargaining agreements and three salary agreements.
Strategic Planning:  Coordinated strategic planning efforts in both the nonprofit and public sectors, including program priority and resource allocation for statewide legal services to the poor and legislative priorities for the Oregon Department of Consumer and Business Services and the Governor's office.  Member of a management team that planned and implemented new outcome measures, core processes, and process measures for the agency. Facilitated strategic planning for the expansion of legal services in the Middle East.
Facilitation: Facilitated numerous workgroups involving industry, consumer groups, and legislators on issues of mortgage lending, identity theft, workers compensation, and health insurance. Facilitated bar association workgroups in Iran and Libya to develop continuing legal education requirements and updating the code of ethics.
Legal Experience
Administrative Law: Represented individuals, businesses, and nonprofit organizations before federal, state, and local administrative bodies on issues of business regulation, administrative enforcement actions, eligibility for government benefits, and immigration. Subject areas included: health care, finance and corporate securities, environmental, business licensing, taxation, and disability benefits.
Litigation: Extensive litigation in state and federal court in the areas of consumer, business disputes, employment, foreclosures, landlord/tenant, and civil rights. Appellate work has included arguing cases in the Oregon Court of Appeals, Oregon Supreme Court, and the Eighth and Ninth Circuit Courts of Appeal. Served as an arbitrator for contract, employment, and personal injury cases.